*Stockham Commander x *Cennen Sonatina
It is such a joy and a privilege to own this amazing mare. She is all things you would hope for as an individual and a producer. Kind, gentle and beautiful, she is a farm favorite. Camilia produced a brilliant colt by Clanfair Mirabeau in 2014, Evans Perecur. She is re-bred to him for 2015 and produced another outstanding palomino colt.
Camilia's Show Record
Sutton Fair 2001 - Champion Mare
Barrie 2001 Champion B
Royal Winter Fair 2001 - Res. Junior Champion
Champion of Champion Qualifier 2001
Aurora 2002 - Champion Sec. B - Res. Spureme Champion
NEWPA Syracuse USA - 1st
Markham 2002 - Res. Champion B
Royal Winter Fair - Res. Champion B mare 2002
Champion of Champion Qualifies 2002
Foals: Evans Royalists by *Kenwoods Royal Charter. We have produced a lot of foals over the years, but the home this Evans pony went to is very special to us. He was exported to the Penley Stud Australia where he is now producing Supreme Champion foals. Royalist has also been named the leading sire in Australia for two consecutive years! Quite an accomplishment for a young stallion. We are so proud. Below is a photo of Royalist with his owner Kym Shingleton.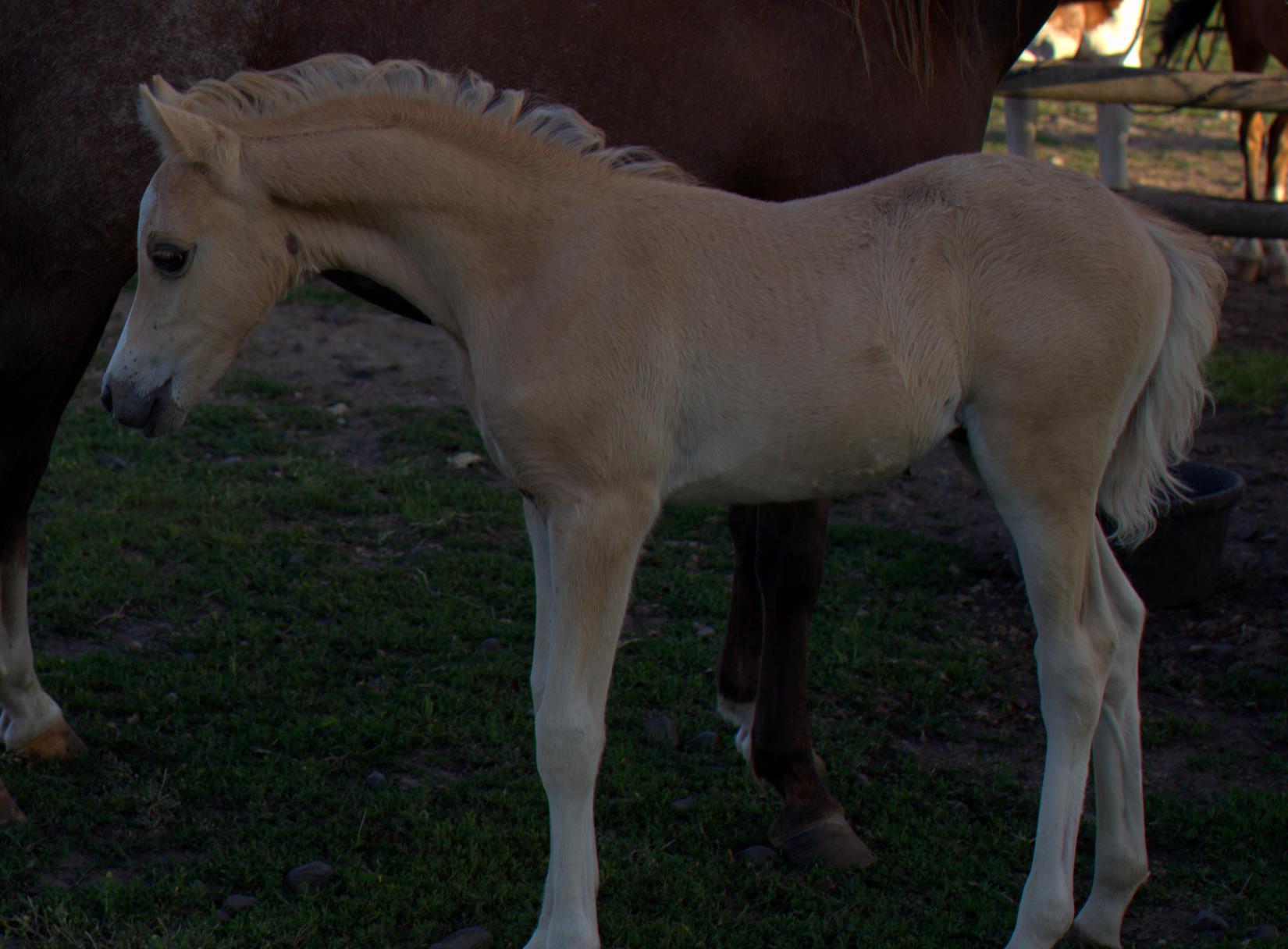 Evans Perecur, Camilia's 2014 colt by Clanfair Mirabeau is one of this most lovely colts we have produced in all our years of raising ponies. He has tremendous bone and substance combined with a beautiful head and a huge eye. He is a uphill mover with lovely extension.
Evans House Party by Clanfair Mirabeau 2015 Section B colt.
Sire ~ *Stockham Commander